Asus Zenfone 3 Deluxe Review – The flagship device on beast mode!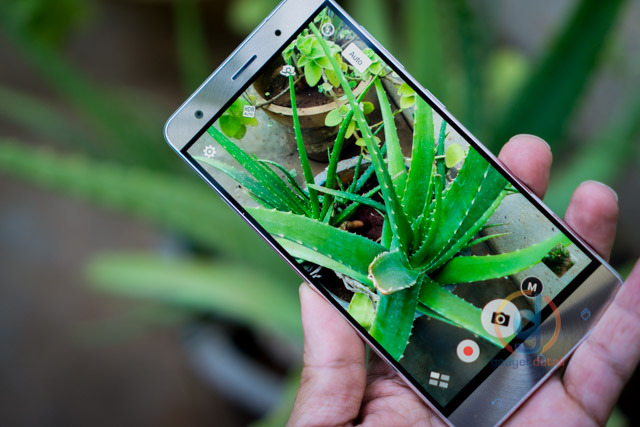 With every Zenfone, there is always something unique, something new and something improved. I got the Zenfone 3 Deluxe for review and I realized that Asus has taken it to another level. This is altogether a fresh flagship device from Asus. This device has got the top end specifications and it competes with the likes of Oneplus 3, Samsung Galaxy S7 or even the LG G5. Let us check out if the mobile is worthy of its huge price tag.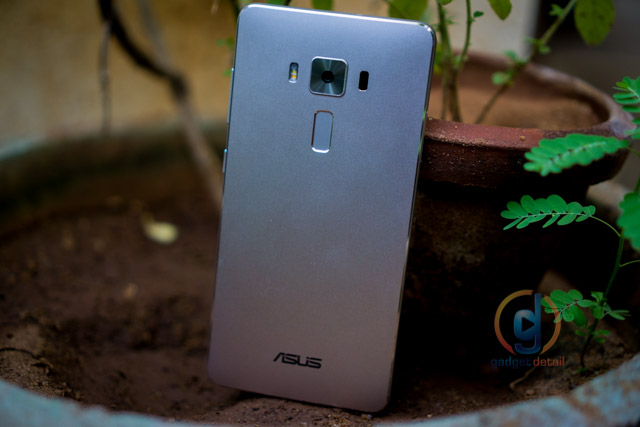 Design
The Asus Zenfone 3 Deluxe is a full metal body design with no antenna lines visible. It is a large device to hold and handle. But due to its solid construction and ergonomic finish, it is comfortable to handle. The display is 5.7 inch and the bezels on the sides are thin. The front has a 8 MP camera and the bottom has the backlit navigation keys. The back has a small hump housing the 23 MP camera. Dual tone flash, RGB sensor and laser sensor are found near the camera. The oblong shaped fingerprint sensor is below it. It has UBS C port and speakers at the bottom. The top has 3.5mm audio jack. The mobile has dual hybrid SIM slot. The design feels ultra premium and looks stylish. I like what Asus has done with the Deluxe model here.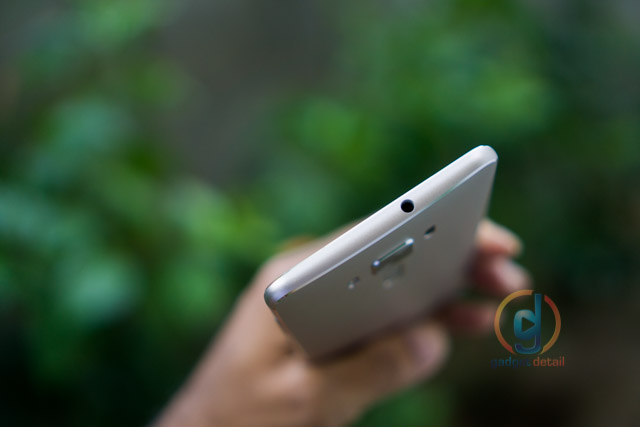 Display
The mobile has a 5.7 inch Super AMOLED touchscreen capable of 1080p resolution. It is protected by Corning Gorilla Glass 4. The display's saturation and warmth can be adjusted to suit you need. There is also a dedicated blue light mode to aid reading on the mobile. The display has excellent brightness levels and contrast on indoors. The gamma correction level is at 2.2 and that means excellent contrast levels. It has good viewing angles. The ambient light sensor is quick and responsive to change the brightness and contrast under direct sunlight. Thanks to the AMOLED screen, the Asus mobile has "Always On Display". This shows you time, notification count and battery percentage on sleep screen. The display was very smooth and responsive to use. I wish Asus has gone with a QHD resolution on this flagship device. The FullHD resolution is not adding much to the battery performance.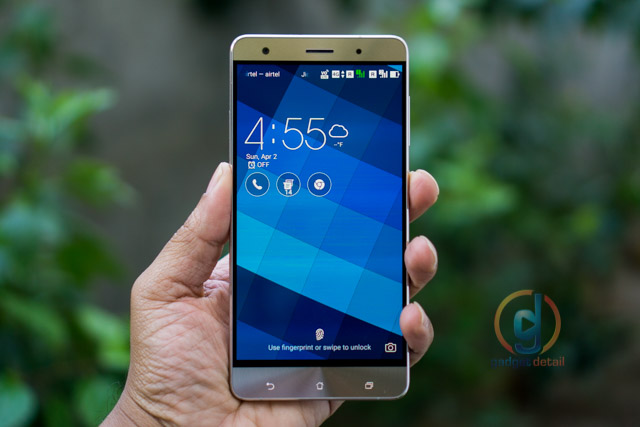 Hardware
Asus Zenfone 3 Deluxe is powered by the latest Qualcomm Snapdragon 821 Processor. It has 6 GB DDR4 RAM and 256 GB internal storage. None of the competitors has 256 GB memory. The performance of the Zenfone 3 Deluxe is unmatched. I installed quite a number of games and apps on it and the mobile was able to handle everything I threw at it, with ease. The Zen UI is handled smoothly and never did I notice any lag or stutter. I also played a lot of resource intensive games on my mobile and the Zenfone 3 Deluxe proved that it has stunning gaming performance. The speaker in the mobile is of good quality. Asus has included a 5 magnet speaker with special HD sound encoding chips. Be it games, media or telephonic calls, the speaker does a really good job.
Telephony was good on the mobile and I have no issues using the 4G VoLTE SIM on this mobile. Network latching was spot on and the call quality was perfect. The fingerprint sensor is accurate, but not very fast. It unlocks the mobile from the sleep screen instantly if a valid print is detected. Also the supplied Zen ear S headphones are of very good quality. The Asus Zenfone 3 Deluxe has the top of the line specs and it has a performance matching the likes of Samsung S7 or LG G5.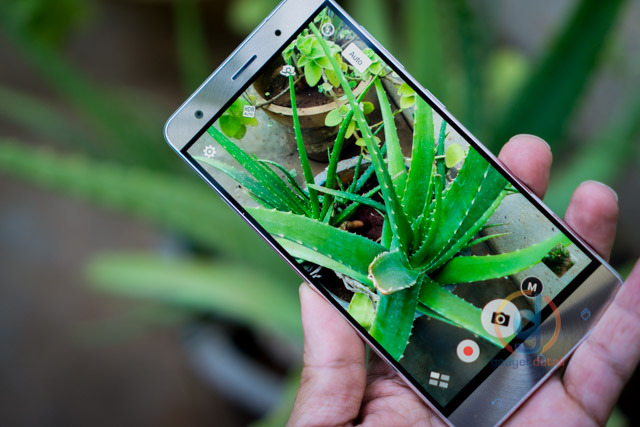 Software
The Zen UI as usual comes with a truck load of pre-installed applications and a few can be uninstalled. The base android version is 7.0 and it gets all the goodness of Android Nougat. Asus Zen UI has not gone through major evolution over the years, but it is certainly refined. The UI is a lot smoother and snappier than the earlier versions. It has over 30 pre-installed apps and only a few can be uninstalled. While most people may not like pre-installed software, there are a set of people who are not going to download apps from app stores. For them, these pre-installed apps would make a lot of sense. The Zen UI supports a whole bunch of touch gestures and motion gestures. There are plenty of options under themes to customize and personalize the mobile as per your liking. The Easy mode is a mode with a minimal set of large icons that are easy to accessed. This is an accessible theme for senior citizens and people with special needs. Kids mode is my favorite mode. I can choose a set of apps that my kids can access and put the mobile on Kids mode and hand it over to them. I can also block calls while in Kids mode. Kids mode can also control the play time duration for the kids. This mode may also make you the most hated parent, but its a need of the hour.
The Zen UI is a very useful and functional skin. It is a maximal design with loads of features and pre-installed applications. For people who love minimalism, there must be a minimal mode. But I am not complaining a lot, because the UI is sensible and if you are not liking it, you can uninstall all the apps and go for a minimal launcher like Nova, which is exactly what I did. The hardware is optimized for the software and the interaction is not laggy. Zen UI on ASUS Zenfone 3 Deluxe is smooth, snappy and functional.
Camera
I have used every single Zenfone that has been released and I must say that this is the best camera in all of the ZenFones till date. I am very close to saying that this is the best mobile camera in all of the smartphones released, but that would be a stretch. The camera performance is close to Lg G5 and S7. It has a 23 MP sensor with OIS and EIS. The primary camera can record videos at 4k resolution, but only at 24 fps in 4k, and with 30fps in HD or Full HD mode. The front lens has a wide aperture of f/2.0 with 84˚ field of view. The rear camera has tritech auto focus(2nd-gen laser auto-focus, phase detection auto-focus and continuous auto-focus).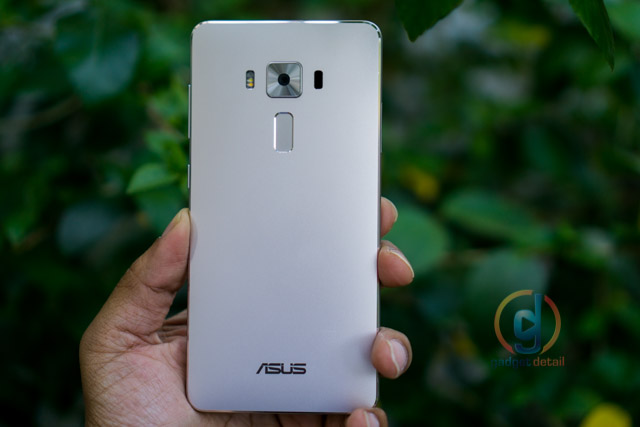 Zenfone 3 Deluxe has 4 axis 4 stops optical image stabilization for images and 3 axis electronic image stabilization for videos. The camera UI has gone through a facelift. It is sleeker, simpler and faster. The app launches instantly and on the face of it, it has all the required controls with intuitive icons. A simple tap on the shutter icon or the volume buttons can be used to click a picture. The UI supports touch to focus and long touch locks the focus and you get controls to adjust the exposure compensation. Together with a sensible UI, the camera gives a pleasant user experience. The camera is fast and intuitive to use. Time between shots are very less and this camera is a breeze to use. Apart from the auto mode, there are 19 interesting modes to explore photography on the ASUS Zenfone 3 Deluxe.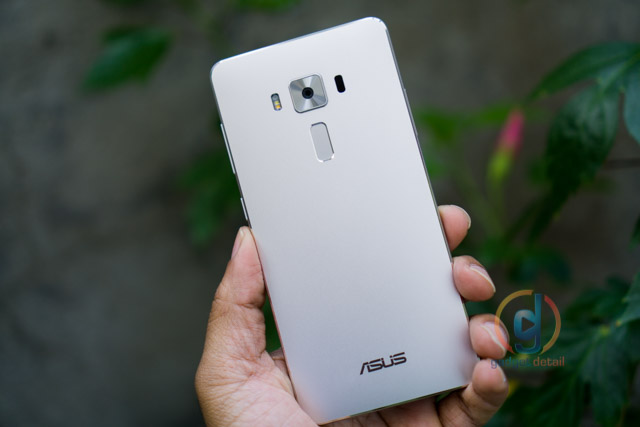 The shots from this mobile has vibrant colors and accurate color reproduction. The color saturation is also perfect and it has excellent levels of details. Exposure is spot on and it has very good dynamic range. This camera has fast and accurate focusing. The optical image stabilization helps to a large extent in clicking sharp images. The performance of the camera is great under low light conditions as well. Asus camera performance has always been satisfactory and the Zenfone 3 Deluxe delights me.
Check out the camera samples below
Battery
The Asus Zenfone 3 Deluxe has a 3000 mAh battery, under its huge hood. It supports Quick Charge 3.0. The mobile lasted for just 3 hours on my continuous video loop test. On a regular day's usage, the mobile lasts for less than a day. I have to charge it twice a day. It could also give you a screen on time is less than 3 hours on regular usage as well. Asus must have included a larger battery on this mobile. It is a large mobile which could have accomodated a larger battery. Battery life is very disappointing on this Zenfone 3 Deluxe.
Verdict
The Asus Zenfone 3 Deluxe is priced at Rs 62999 for the 256 GB SD 821 variant. The 64 GB SD820 variant is priced at Rs 49999. For that price you get a flagship device with clean design, captivating style, brilliant display, best in class camera, snappy performance and latest Android. But the UI has a bunch of bloatware that may not makes sense to most of the users. Battery performance is weak and the mobile won't last for even a single day of regular usage. Oneplus 3T has almost everything that this mobile offers but it has an average camera, compared to Zenfone 3 Deluxe. The S7 and S7 edge is priced at around 50k and they offer marginally better performance, but the battery lasts longer than the Zenfone 3 Deluxe. There are only 2 things that is stopping me from recommending this mobile: the price and the battery. Even if I overlook the weak battery, if the mobile is priced at around Rs 40000 for the 64GB and Rs 50000 for the 256 GB, then it would be a good buy. Keep and eye out some offers and if you are able to grab this mobile at a good deal, you would never regret buying this flagship beast of a performer.