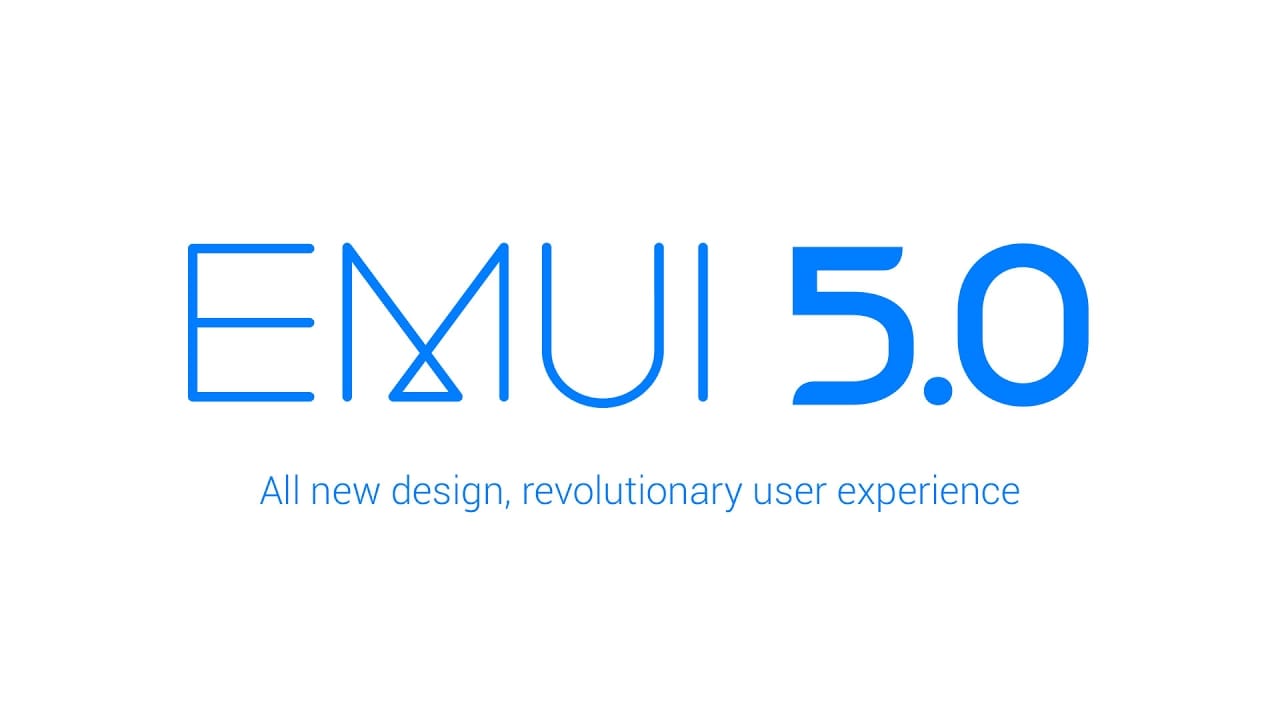 Some prefer that their phone is udpated often while other prefer not to get updates as they fear that updates may slow down the phone or cause bugs that are hard to live with. In this guide, we help you setup whether your phone should be updates or not, how to search for updates etc in EMUI 5.0. We have compiled a few guides for EMUI 5.0. Head to this page to see the full list of guides. Also, do not miss our "Recommended Smartphones" list that contains best smartphones for every budget.
Open Settings applications, scroll down and select 'System Update'.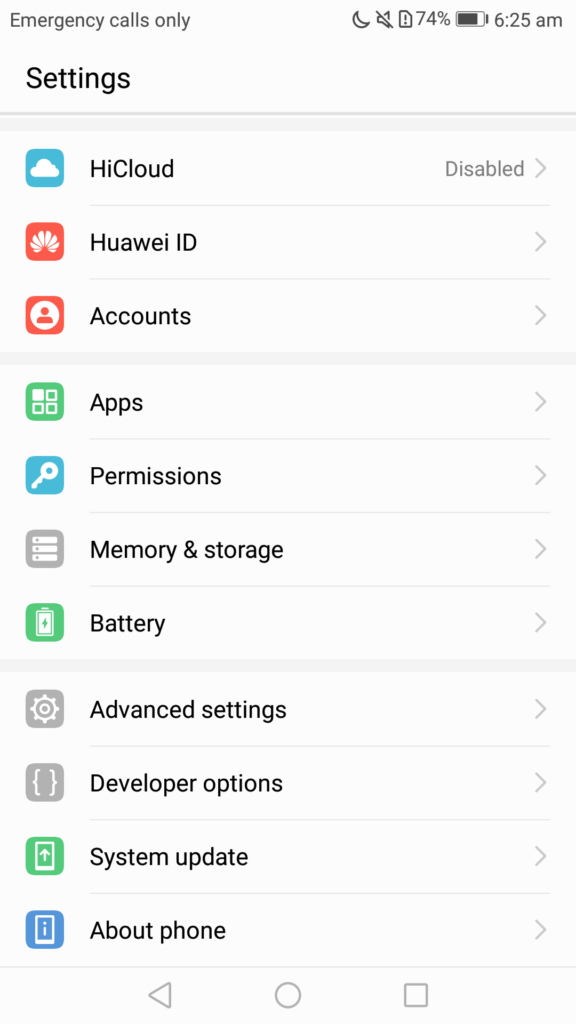 You will now see the current version that your phone has and after a quick check for updates, you will be notified if there is any update or not.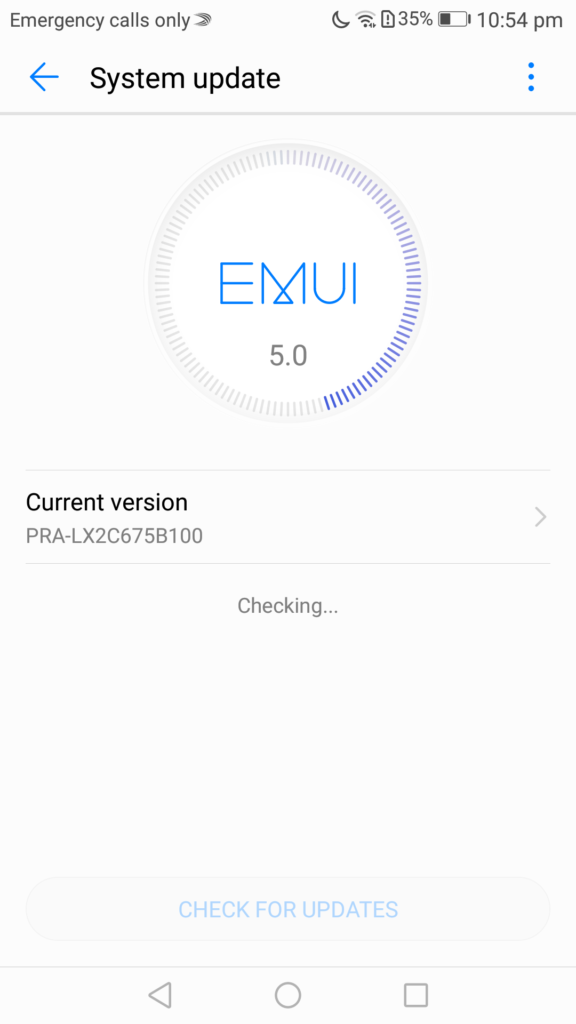 If you want the phone to download any updates automatically via Wi-FI or download latest full package, click on hamburger menu (three dots at top right corner) to see options.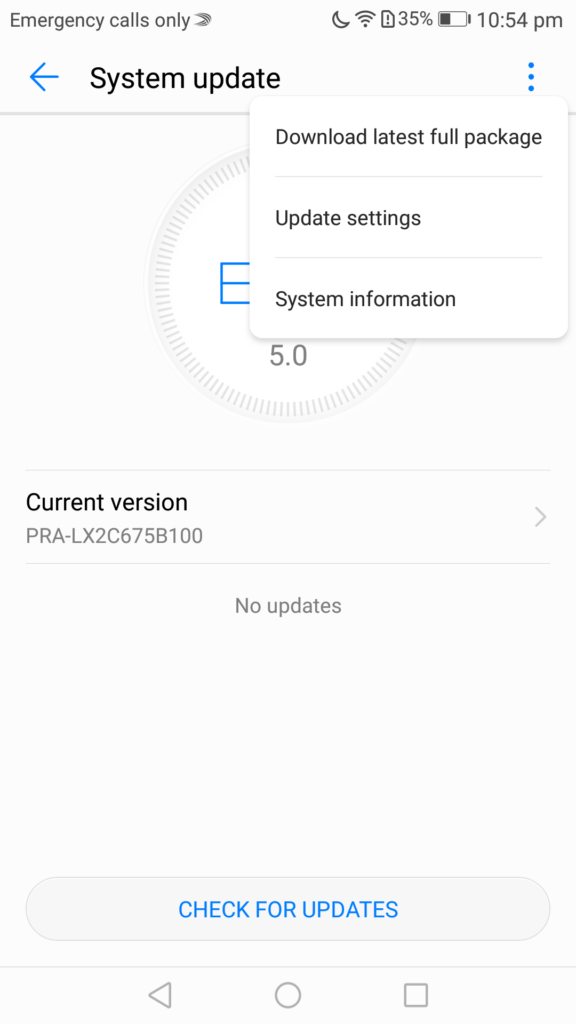 From the menu, click on 'Update settings' if you want to disable auto download via Wi-Fi.