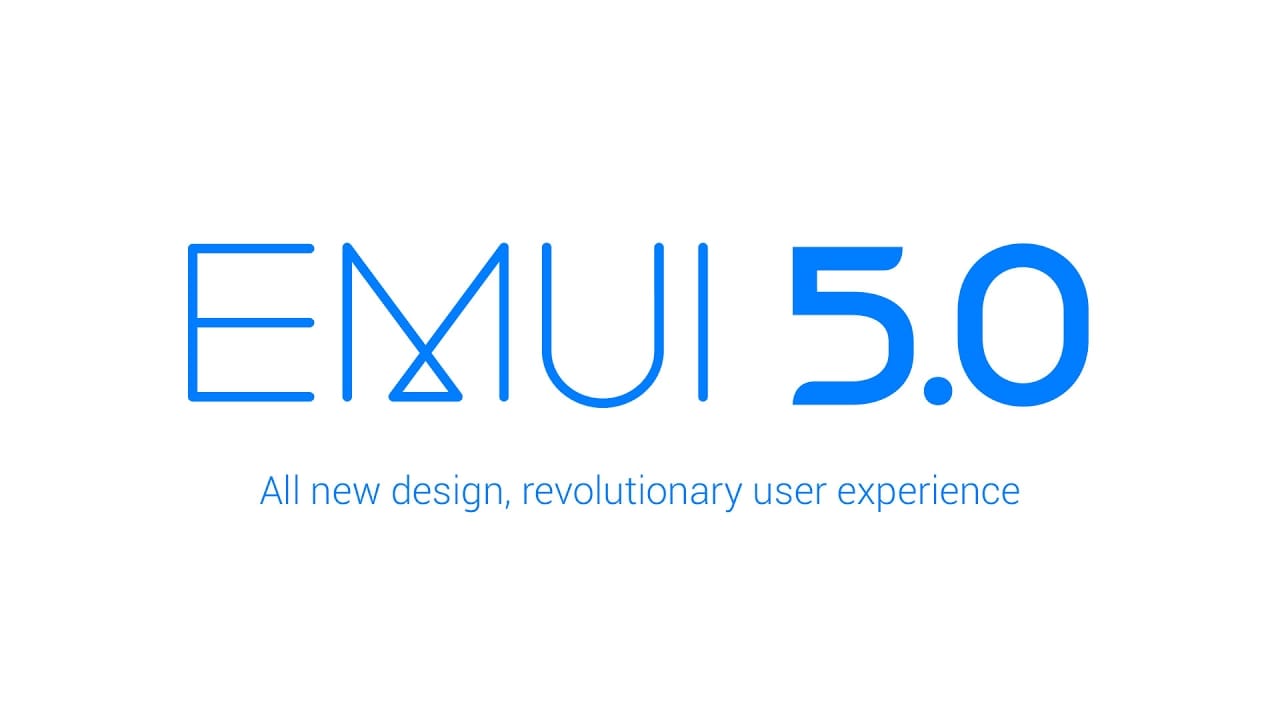 One of the irritating things with these OSes is that by default most touch sound and notifications sounds are enabled. These include sound for unlock/lock the phone, sound when a photo is taken, sound when you click on the screen, sound when you are typing. It is very easy to disable/enable these sounds. In this guide, we help you modify notification sounds, setup notification light and more. We have compiled a few guides for EMUI 5.0. Head to this page to see the full list of guides. Also, do not miss our "Recommended Smartphones" list that contains best smartphones for every budget.
Go to settings application, open Notification & status bar.
You can disable or enable pulse notification LED and also opt whether the display should turn on when there are notifications.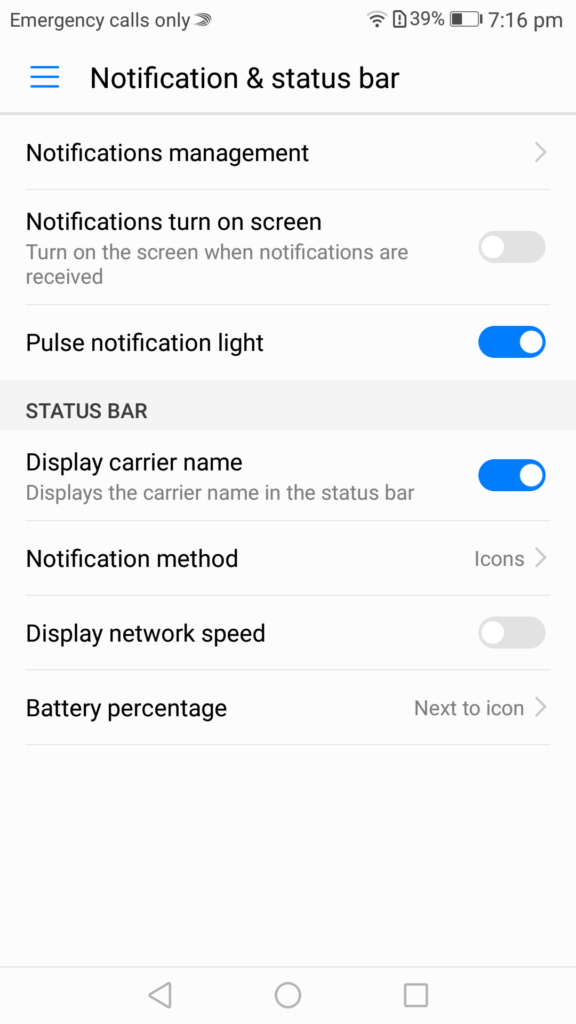 Go to notification management.For each application, you can select what type of notifications can be enabled. (banner, lock screen, status bar etc).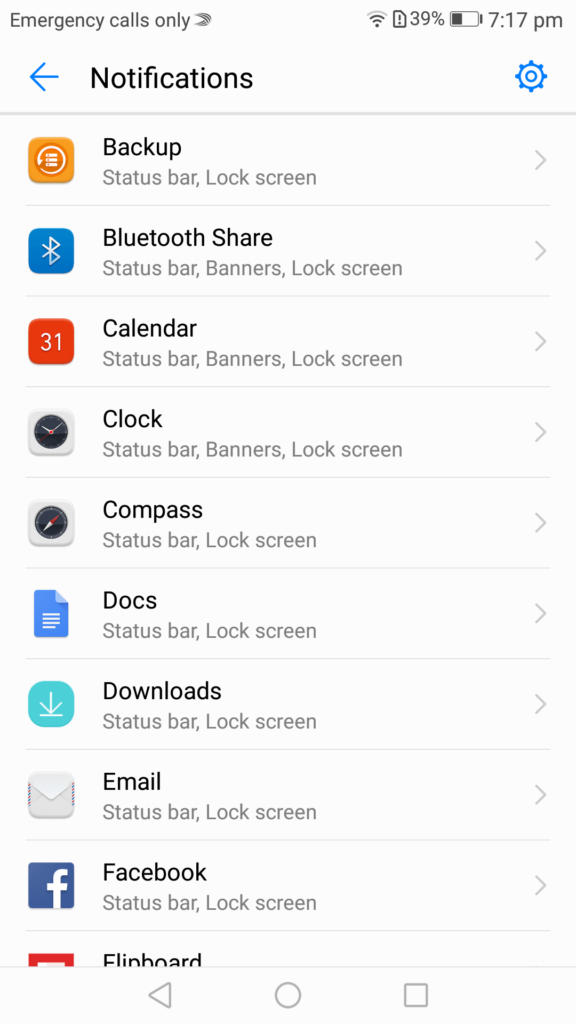 There is a truckload of options here. You can mark an application as 'priority' so that you can get notifications when DND is on.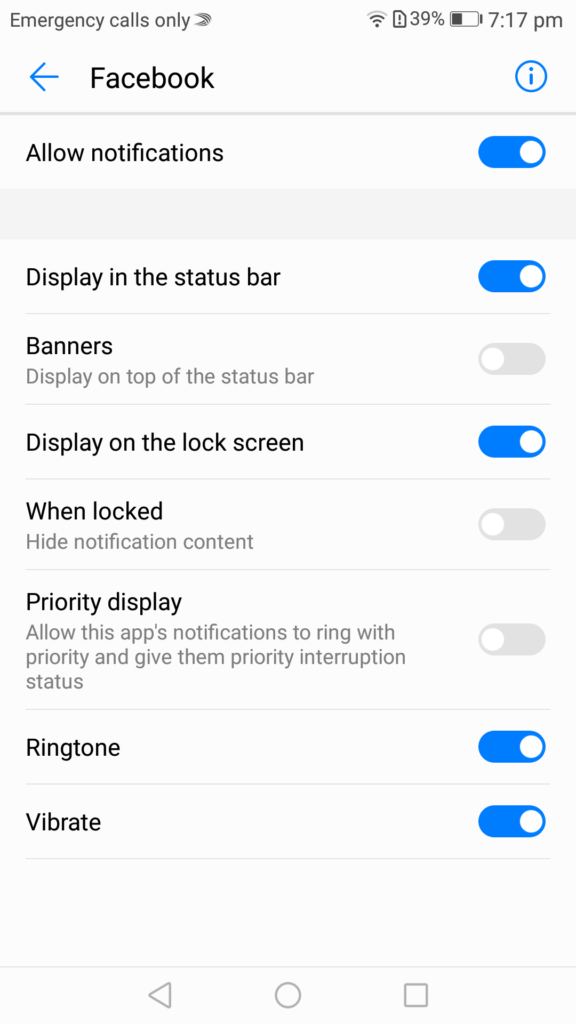 To select notifications types when device is locked, click on settings icon in top right corner.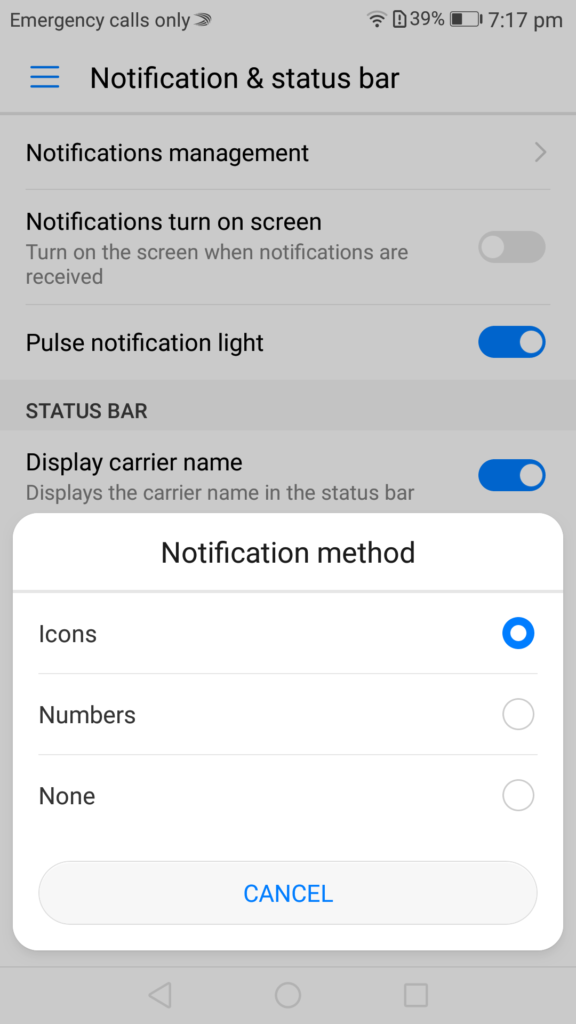 You can opt to show all or none or hide sensitive content.
Sound
Go to Settings application -> sound.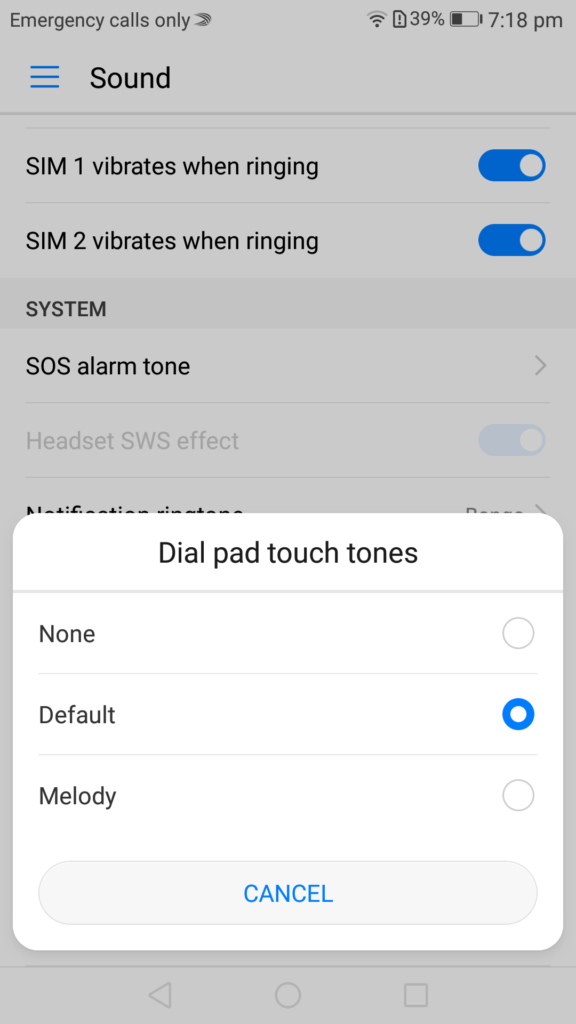 From here you can select ringtone, vibration settings etc.