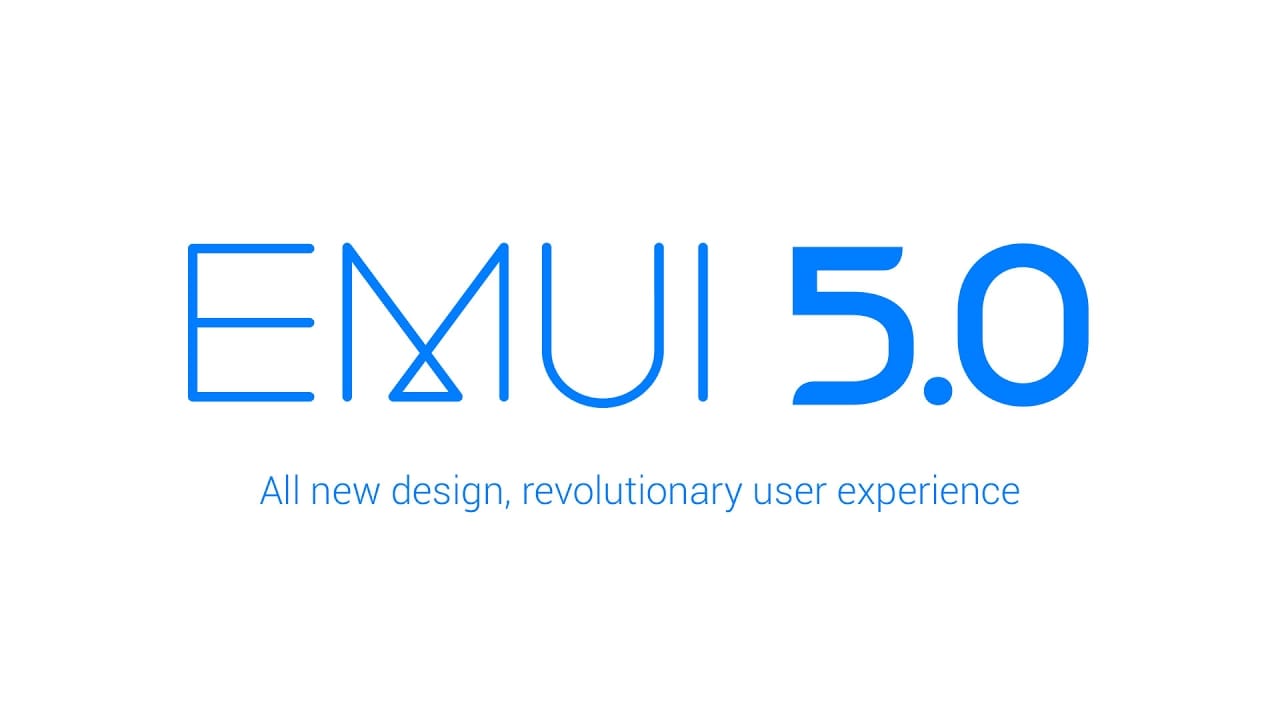 It is very hard to reach top edges of a phone with one hand when the display size is bigger than 4.5″. Most operating systems come with 'one hand ui' mode that shrinks the size of display or keyboard so that we can click on top corners. From this guide, you will learn how to activate and use one hand display mode and how to reduce the size of the keyboard. We have compiled a few guides for EMUI 5.0. Head to this page to see the full list of guides. Also, do not miss our "Recommended Smartphones" list that contains best smartphones for every budget.
Open Settings application, open 'Smart Assistance'.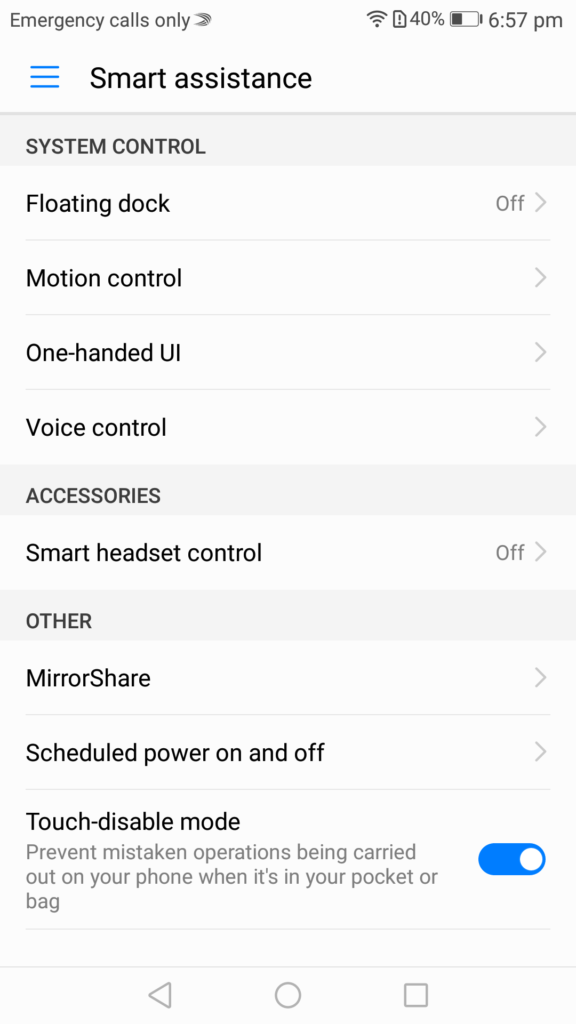 Select 'One-handed UI'.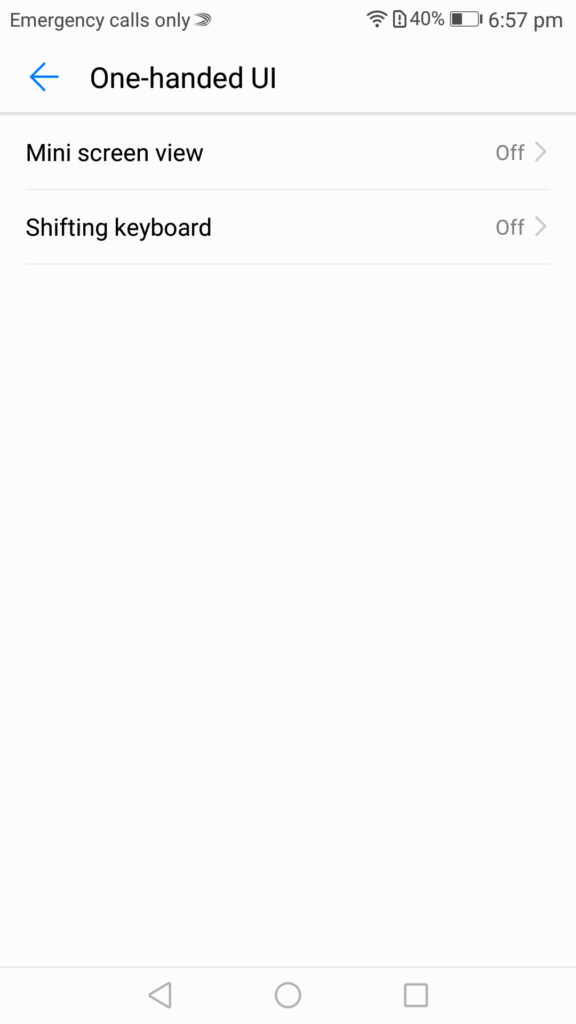 This is where you see two options. Oe is to enable screen size compression and the other to reduce keyboard length.
Once you have enabled these options, you can use the gestures (described when you open these).