Oppo A57 : Use Smart Lock to unlock your phone easily
Keep your device unlocked when it is safe with you. Smart Lock can do this by checking certain things like your phone's current location or what other devices are connected to your phone or who is accessing the phone (face scan etc). This can be very helpful when you are cannot unlock your phone using a PIN or password or fingerprint scan. This post will show you how to configure 'Smart Lock' that helps you bypass authentication when necessary. We have compiled a good list of guides and how tos for Oppo A57. Head to this page to see the full list of guides.
Go to Settings -> Additional Settings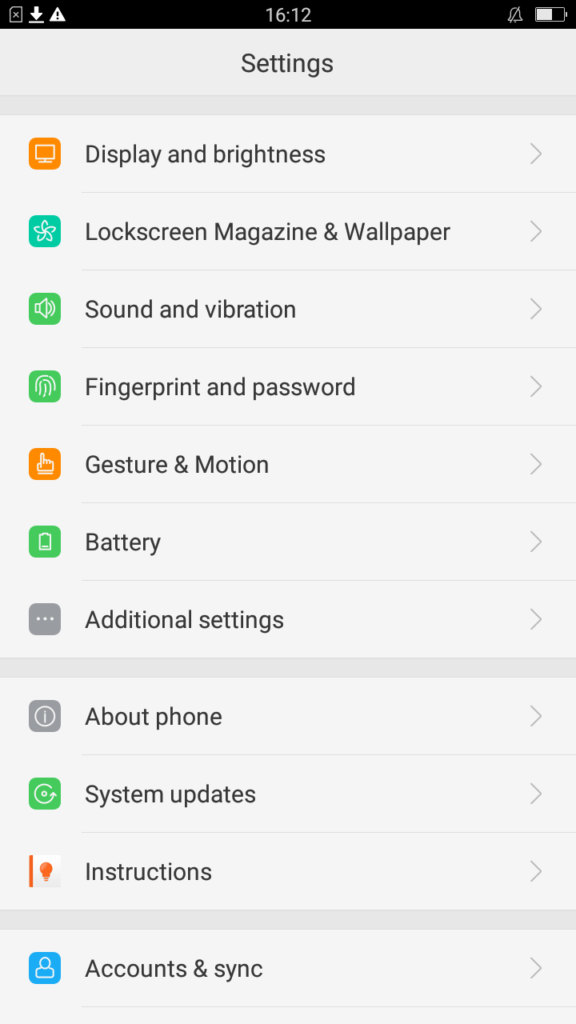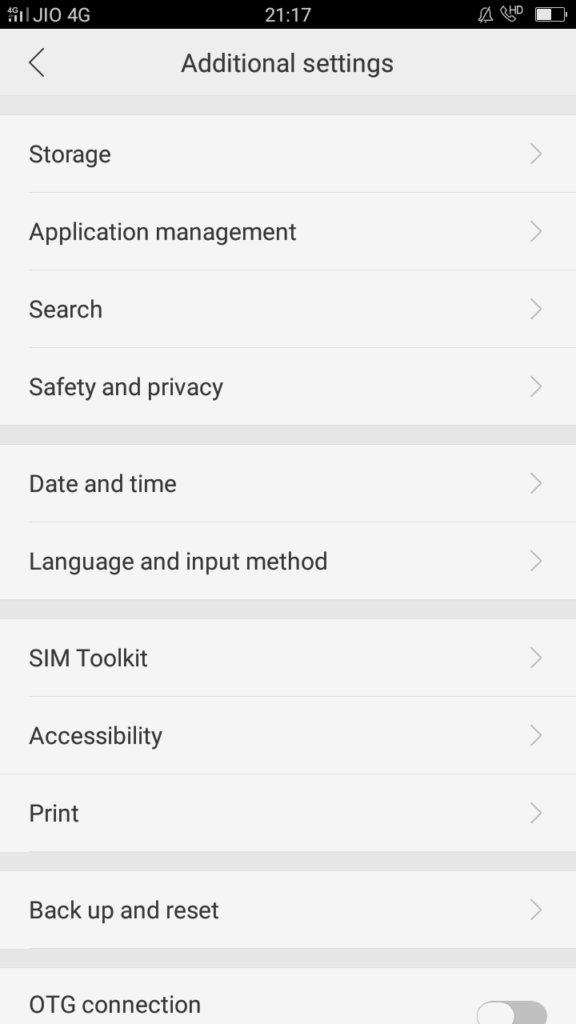 Select "Safety and Privacy"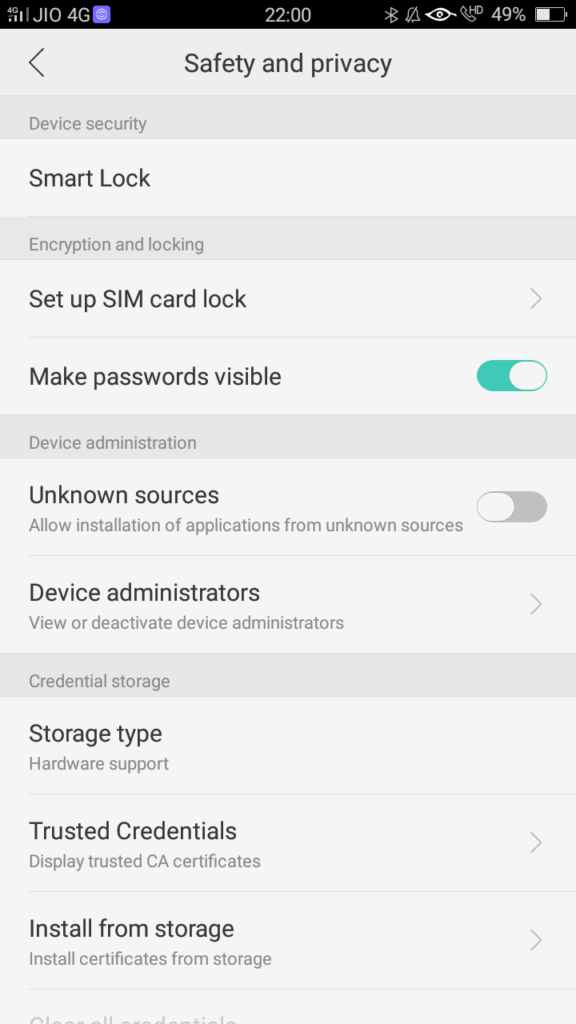 Click on "Smart Lock". If this is the first time you are here, you will see a simple description of 'Smart Lock'.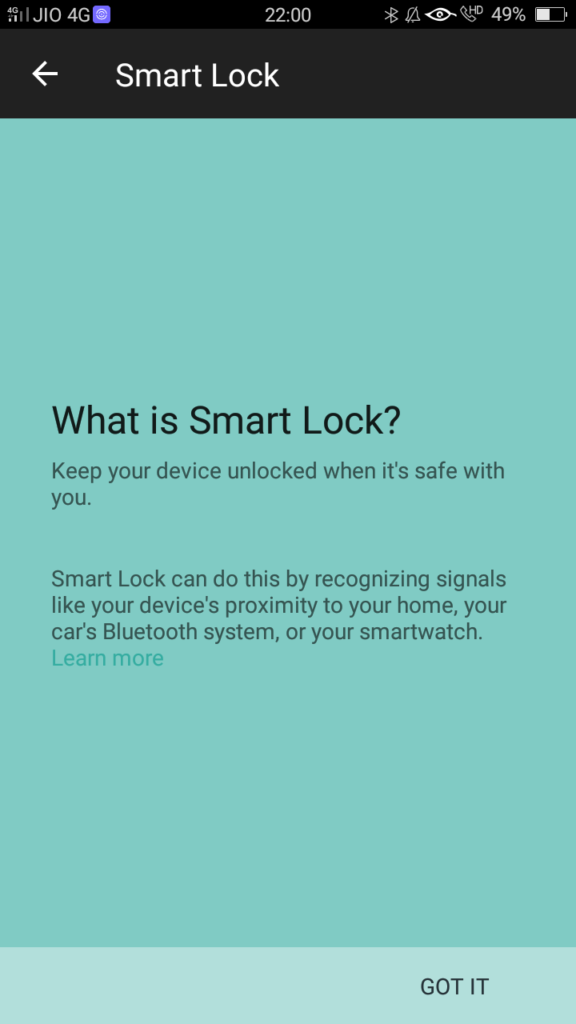 Click on 'Got it' and you will be asked for password.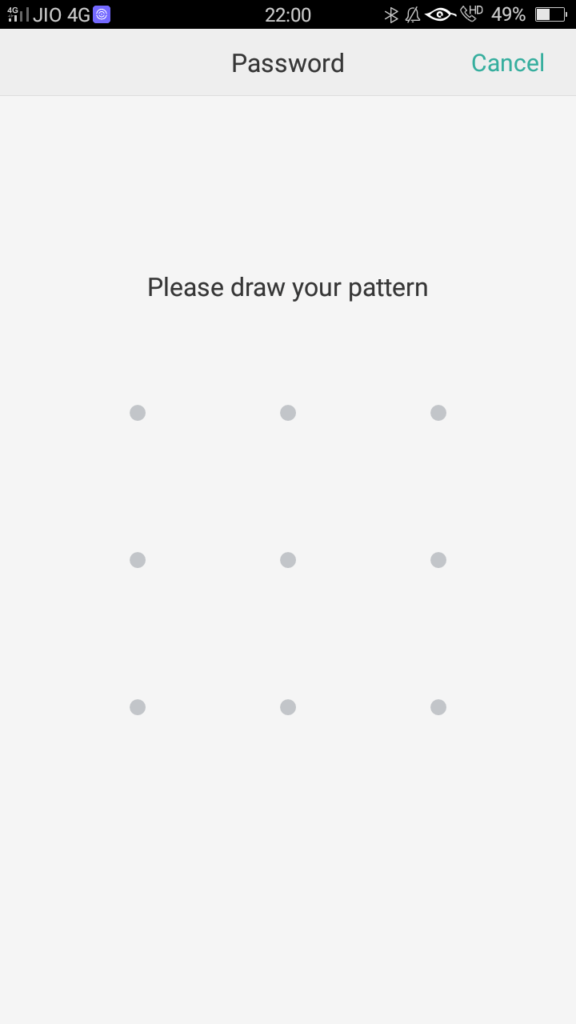 You will now see list of 'smart lock' options available on your phone. Trusted Places and Trusted Devices are two very good options that let you unlock the phone without entering any password or PIN. This helps a lot if you are not able to use fingerprint scanner (muddy hands/fingers etc). Unlock the phone and if you are at a trusted place or if the phone is connected to a trusted device, the phone will get unlocked.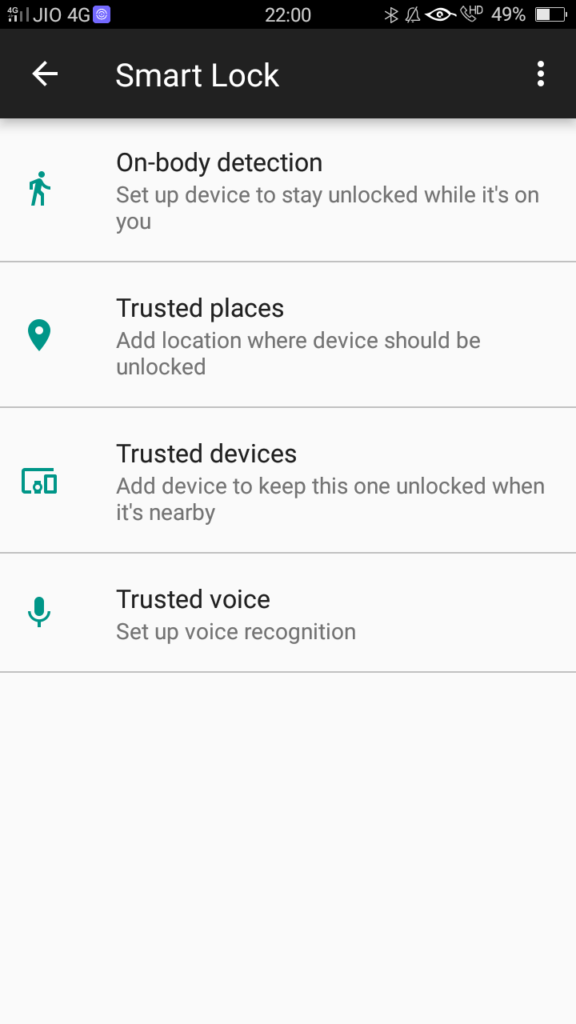 In case of a trusted location, you will be asked to locate the location on map and that will be saved as a location where the phone need not be locked. Once you move out of the location and are not wearing any trusted device, you will be asked for authentication.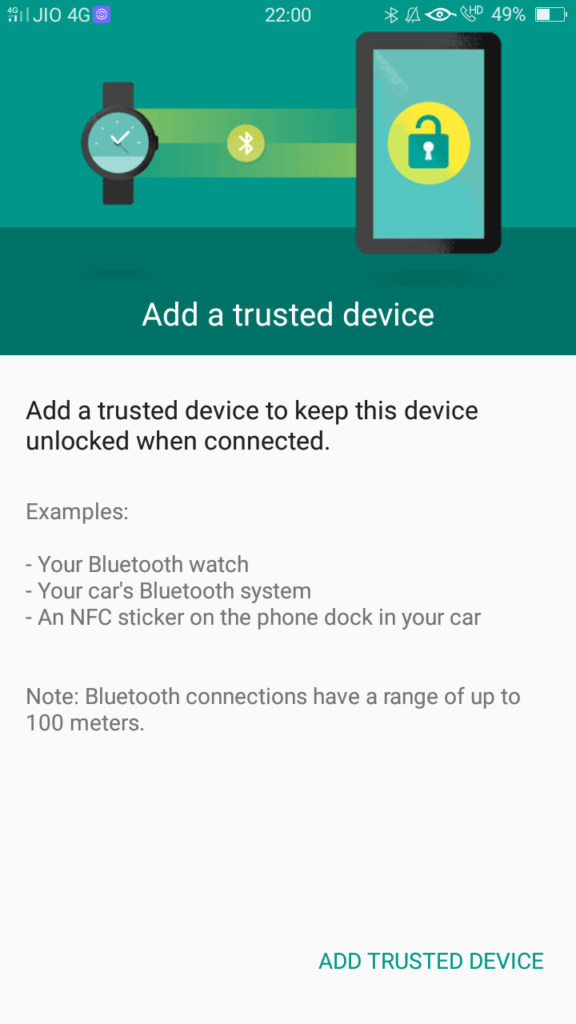 On-body detection can be used to scan your face to unlock.