Panasonic Eluga A3 Pro – Betting high on Artificial Intelligence (Review)
Panasonic Eluga A3 Pro is a smartphone with a massive 4000 mAh battery and Panasonic's own virtual assistant ARBO. It is priced at Rs 12790. It may not have a powerful hardware specification, but lets look at the mobile and see how it fares against its competitors in the offline retail segment.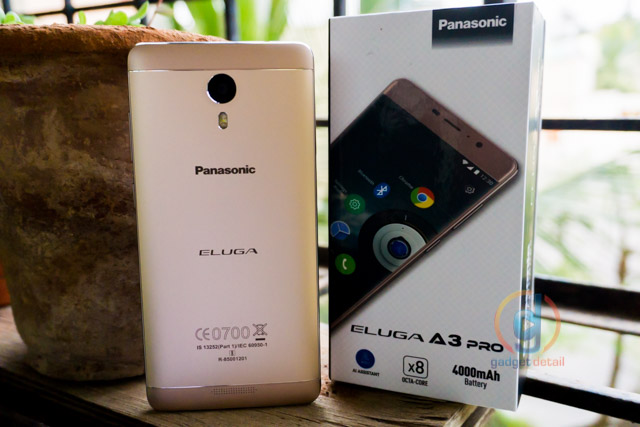 Design
Eluga A3 pro has got a metal body and the device feels very nice in the hand. It has a 5.2-inch display and the rounded corners and matte finish back makes it an ergonomic design. It has a hybrid sim card slot. The speakers are back firing. The fingerprint sensor is on the front, but it does not have any physical navigation keys. Only the fingerprint scanner can be physically pressed to act as a home key. Otherwise, it has on-screen navigation keys. Also, the mobile has a notification LED on the top, near the front camera. Overall, the A3 pro has got a premium design and a quality feels in the hand.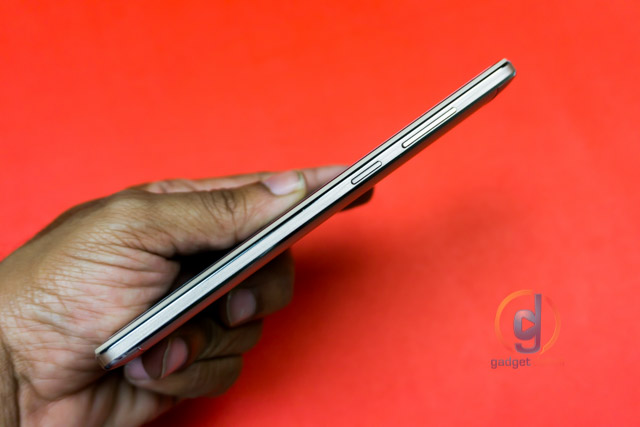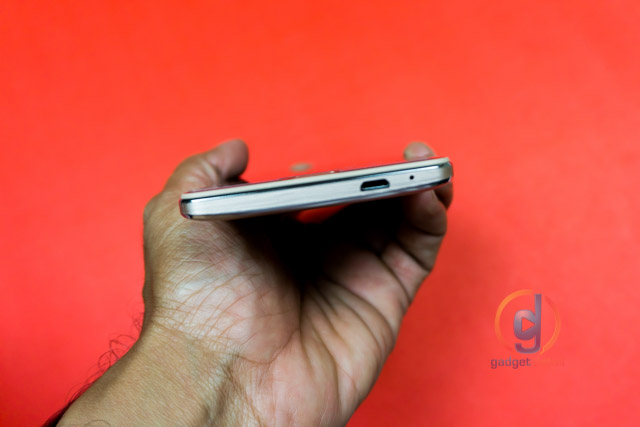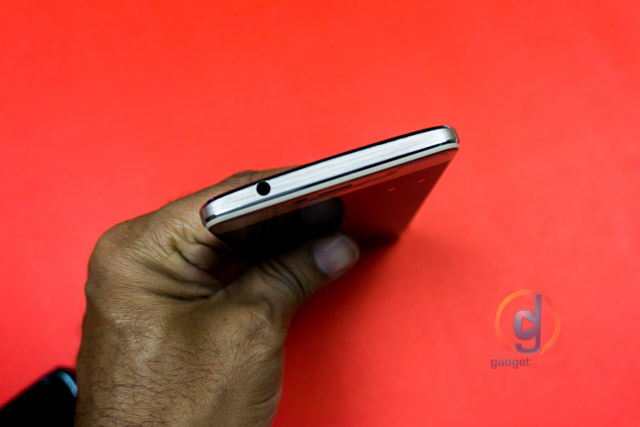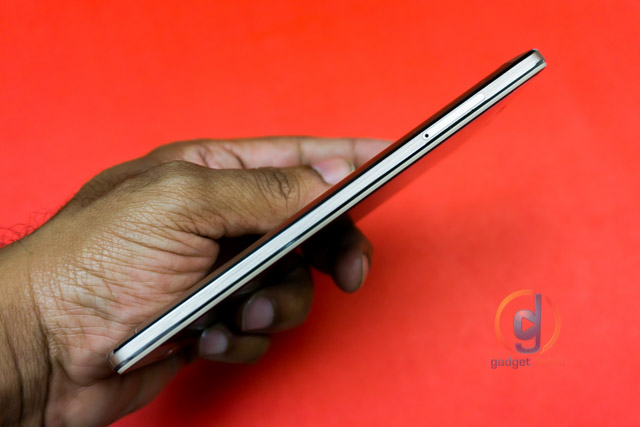 Display
It has a 5.2 inch IPS LCD display protected by Asahi Dragontrail glass. The display is good under all light conditions. It has good brightness and contrast levels. The color are natural, yet they pop out. It is a 720p HD screen, but at this screen-size, the sharpness is good on text and images as well.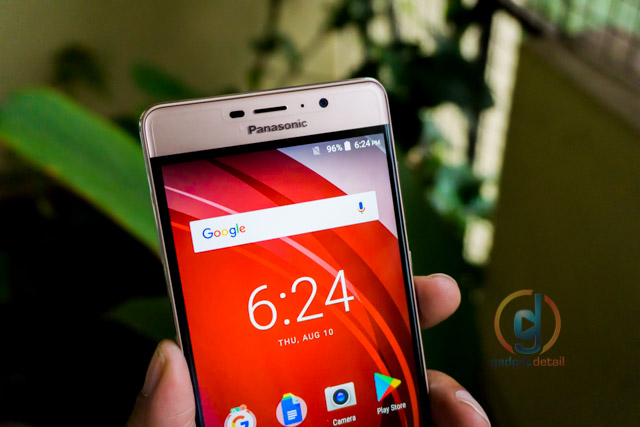 Hardware and Performance
Panasonic Eluga A3 Pro is powered by a MediaTek 6753 processor and has 3 GB of RAM. It has 32 GB of internal storage. It does not have gyro sensor for VR and no magnetic compass for maps, which is a huge letdown. The performance of the mobile is just about average. The 3 GB RAM is good for multitasking, but the processor and GPU let it down in terms of speed and lag free experience. The mobile feels sluggish from the moment it is unlocked. I dared to play some high graphics mode like Unkilled and Asphalt, but eventually gave up due to the screen lag and frame drops.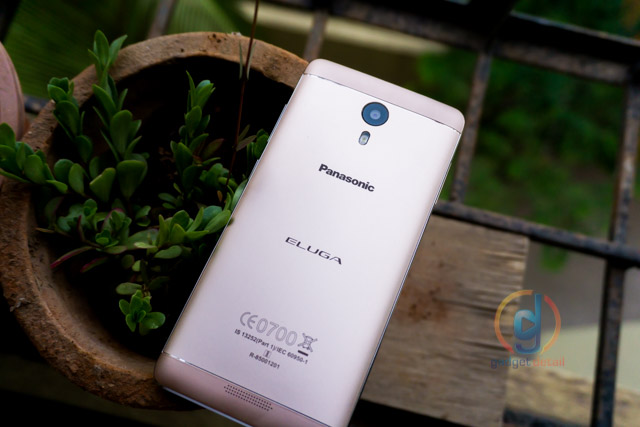 But for an average user's daily task, this mobile would do justice. It handles your regular apps and lean games with no issues.
Software
A3 Pro runs on Nougat version 7.0. It has a stock Android UI with a few pre-installed apps. Luckily these apps can be uninstalled. Just of navigating the UI, I don't see any lags. But as you install apps, the lag starts to show up while opening apps. The UI has some transition animations which makes it a bit slow. Eluga A3 pro has a clean UI with a sensible set of features.
Arbo
Arbo is the unique highlight of this device. Arbo is a machine learning algorithm that learns your usage pattern and suggests you apps, every time the mobile is unlocked. But it is a bit annoying as it appears to be an intrusion with slow transition animations. The AI suggestions can be turned off and manually the favorite apps can be chosen to be shown. It can also completely turned off by signing out. It is interesting to see such high-end features in a mid range mobile. But it needs to be further optimized for its hardware and I see a huge potential in ARBO.
Camera
Panasonic A3 and A3 pro have a 13 MP rear camera and an 8 MP front camera. The Camera UI is easy to use. It has a picture in picture mode to click a photo from both front and rear camera in the same frame. It has a few scene modes and White balance, Exposure compensation can be controlled, though no manual mode. The HDR mode is effective, but there is a huge delay in processing photos. The quality of photos is very good in daylight. The colors pop out, exposure is perfect and you also get a good natural depth of focus. Under low light, focus struggles and the images also have a noise. The front camera has noise and pixelates under day light also.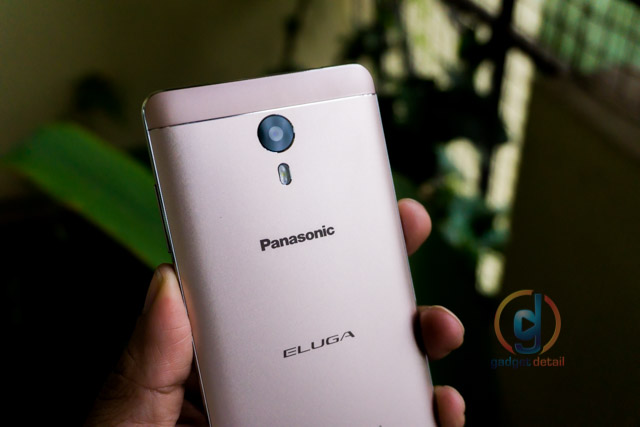 Surprisingly the video recording is very good. It has electronic image stabilization for both front and rear camera and it works well. The footage is smooth and exposure, colors, brightness are good on the rear camera. The front camera exposure lacks a bit, but on day light the video is decent. Check out the camera samples below.

Battery
Panasonic A3 Pro is powered by a 4000 mAh battery. It has a 10 W fast charger in the box and charging takes about 2 hours from 0 to 100%. Once charged the mobile lasts for 2 days of moderate usage. This mobile is not built for heavy usage or intensive gaming, hence it is irrelevant to test battery on intensive usage. Yet on my test, it lasted for more than a day.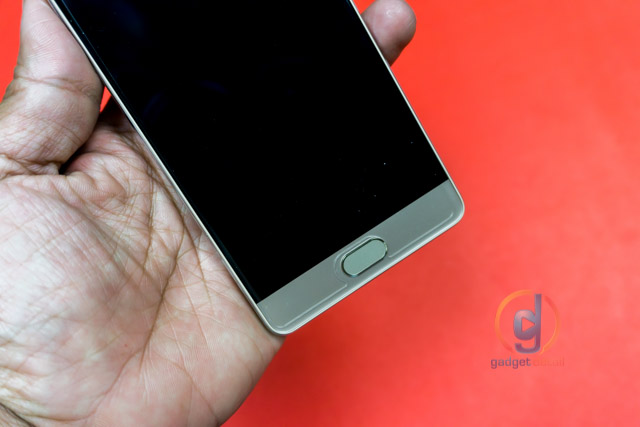 Verdict
Panasonic Eluga A3 Pro is available for Rs 12500 (best price) in shops. At this price, there are a few Vivo and Oppo mobiles, which are not good in performance and not good value for money. Redmi Note 4 is definitely a better mobile to buy at this price and it is available in select offline stores. Samsung Galaxy J7 series is also a good competitor in this price range. Samsung J7 does not offer good value for money and has weaker specification like a 2 GB RAM and a UI that lags heavily. If you are not comfortable buying a mobile online or you really don't want to buy a Redmi mobile, then you may buy the Panasonic A3 Pro. For the price you pay, you get an Intelligent Smartphone (Arbo), decent camera, elegant design and a nice display. You get a mobile from a reliable Japanese brand, Panasonic with a strong network of service centers across the nation.