This is one setting that is not useful for all but can be useful for those who usually take most of their calls. In this guide, we help you enable auto answering your calls without you clicking on answer key. Also, do not miss our "Recommended Smartphones" list that contains best smartphones for every budget.
Go to [contacts or calling application]. Click on hamburger menu (bottom left corner), click on [auto-answer].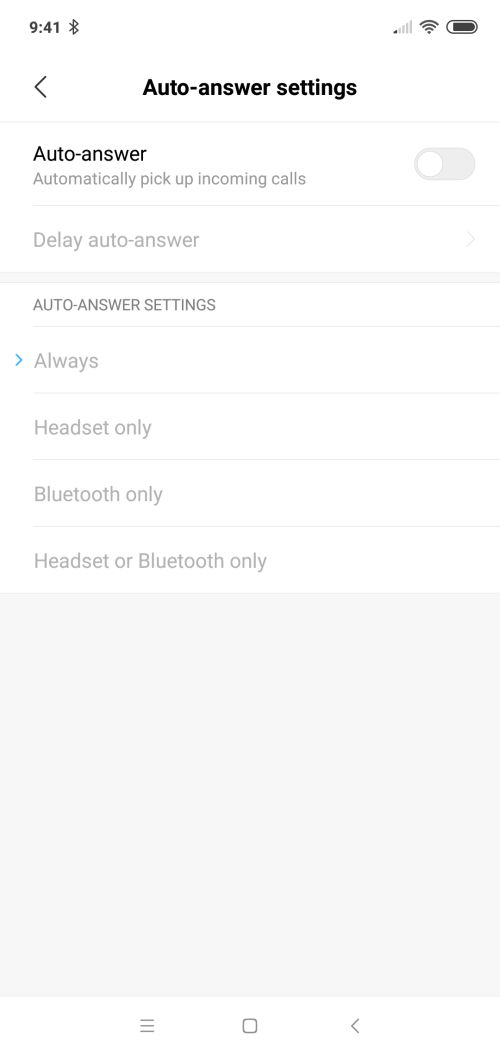 Enable auto answer if you want.
You can setup a delay to auto answer so that you can deny the call if you want to.