Top 5 reasons why you would be buying the Vivo V5 Plus IPL Black limited edition 2017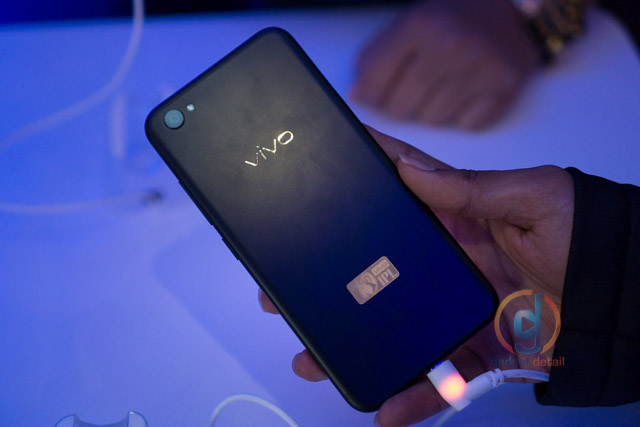 Vivo V5 Plus is nothing new to us. It is a decent smartphone, with a good set of camera lenses, decent performance, long battery life. But at the end, you pay a premium price for the great selfies it can take. There are a bunch of mobiles out there with "a good set of camera lenses, decent performance, long battery life" and yet priced half the cost of the Vivo V5 Plus. But the premium price you pay on the V5 Plus is just for the selfie capabilities of this mobile. If you want to check out the Vivo V5 Plus in detail, read my review here.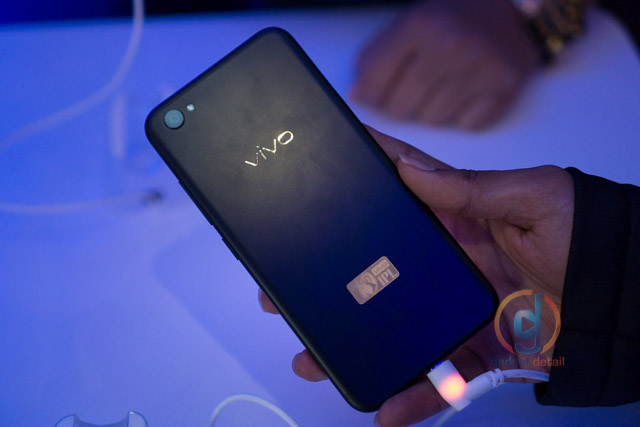 Now Vivo has launched the same Vivo V5 Plus in matte black color with IPL logo engraved on the back and pre-loaded with IPL themes. Vivo is the title sponsor for IPL 2017 and they are going to make you notice this mobile in every inch of the city and your television screens. So if you have decided to buy the Vivo V5 Plus Black limited edition, here are the reasons for why you choose to…
Black is the new Black. Yes, Black is back. It has been close to 2 or 3 years, since mobiles were available in Black. Black was deemed to be boring and we saw pink, golden pink, rosy pink, bling bling gold, silver and what not. Finally, your favorite black is back in the market. Just for the sheer love of Black colors on mobile phone, you want to buy the Vivo V5 Plus. I did play with it for a while and I must say that it is a well made phone. It is a finger print magnet, but it looks good and has a good grip.
Selfie is all you love. You love your self and you want to get a phone that loves your face and makes it look the best and blur out the rest of the world. Yes the V5 Plus can click stunning selfies at all light conditions.
IPL fanatic. You are IPL crazy. For 2 months in a year, you breath IPL, you dream IPL, you flaunt IPL franchise branded accessories and all that was missing was an IPL branded mobile. Both inside and outside the mobile, you have your favorite IPL brand identity. The IPL themes will be available in other select Vivo mobiles as well. If you have a Vivo mobile, check this post to know "How to Change themes".
You love the Vivo brand. People around you are impressed with Vivo brand and it is prestigious for you to flaunt a Vivo flagship device. IPL branded matte black sleek Vivo mobile, would be your flaunt mantra. A limited edition phone that is made in limited quantities, is all that you need to stay on top and stay noticed.
You have some connections or some seriously good bargaining skills and you can get the seller to give you the Vivo V5 Plus IPL edition for a great discount. Vivo V5 Plus is priced at Rs 28k and we are not sure of the price of IPL edition. My guess is that, it will be priced at Rs 30k. Even at 28k, it is an expensive mobile. But if you get a good discount, you will never regret buying it.
So there you go, if I have read your mind and got a minimum of 4 points out of 5, on target, you can go ahead and buy it. If you are lazy to click the link and read my full review, here is an excerpt for you.
Camera
Camera is the heart and soul of the Vivo V5 Plus. up. On the front, Vivo has used Sony IMX376 20 MP sensor with f/2.0 aperture and 5 Piece Largan Lens, which will be the primary camera clicking photos. The 8 MP camera also comes with an f/2.0 aperture capturing the depth information. Together the sensors create good selfies, if not magical selfies. The bokeh mode lets you click a selfie and later on adjust the background bokeh. You can also change the subject in focus. It is one of the perfectly implemented bokeh effect on a camera and it is the first to have such a feature on the front camera. Under low light conditions, there is a lot of noise, but you can turn on the moonlight flash to give you a better illumination. Also the selfies from it have good color values. The exposure is a bit on the high side, but it is much better than what we saw on the V5. The details are really good and the output is of superior quality. This one has taken the selfie revolution to the next level.
Verdict
You are paying Rs 25990 for the Vivo V5 Plus IPL editon and for the price you are getting a mobile with the best selfie camera in the market. It has got sleek looks and a design that will make an impressive fashion statement. The IPL branding is subtle and the matte black look sheek.  A decent display and performance, amazing camera and a solid battery comes with the package. This is truly impressive and I can say, this is a true flagship device from Vivo.
IPL Limited Edition 2017
With Vivo V5 Plus, black edition my verdict has not changed. It is still the best mobile you can get for under 30k in the offline market. It has heavy competition in the online market, but nothing comes closer to it in the offline stores, not even the recently launched Oppo F1 Plus.
Update
It is priced at Rs 25990 and will will available on Flipkart, Vivo Exlcusive stores and modern mobile stores near you.
Best buy link – http://fkrt.it/kHJpKTuuuN