Top 20 highlighting features of LG G6
LG G6 is a flagship champion from LG this year. It was announced at the MWC in February this year. It was launched in India for about Rs 52k and is now available for Rs 39k across all retail channels. It is one of the best LG mobiles I have used so far. I have been using the LG G6 for over 2 weeks now and I get to discover new features in it every day. Here is a compilation of 20 awesome features on the LG G6.
#1 LG Mobile Switch – Transferring data from an older mobile
Android mobiles are a tough nut to crack when it comes to data transfer between two mobiles. Nougat has made it simple, but yet it's not intuitive. You have the option to transfer data from an older mobile only when you are setting up Android for the first time. With LG's app "Mobile switch", switching from an older phone to the LG G6 is very simple. This is one feature that made me fall in love with the G6 when I first saw it.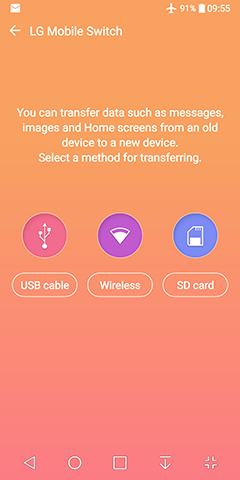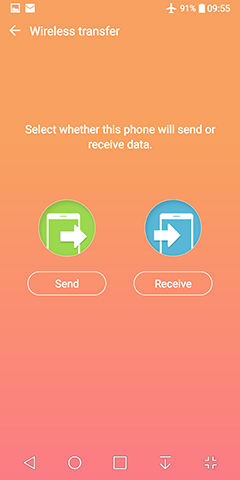 #2 Aspect ratio – 18: 9 display and its creative features
The unusual aspect ratio on the LG G6 gives it a lot of advantages. The perfect rectangle made of 2 square is a brilliant idea. It is very comfortable to hold and handle. I never realized that I am holding a 5.7-inch display. Also, the navigation keys are on-screen, yet it does not interfere with your apps or Android experience. Not many apps and games are made responsive for 18:9 aspect ratio. But G6 has an option to use the apps on multiple aspect ratios. You have micro-control over the aspect ratio of any app.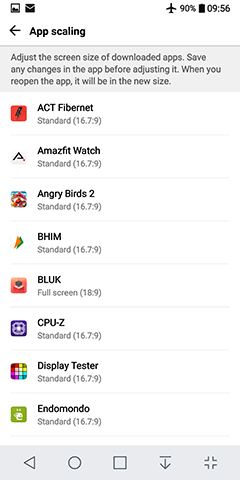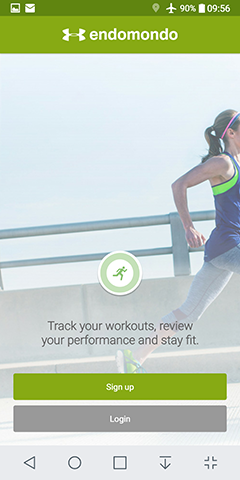 #3 Wide angle camera
LG has been having dual camera setup in their mobiles for quite some time now. The usage of the second camera for Wide angle shots is a brilliant idea. With a wide angle lens on my mobile, I can now click pictures like never been clicked on a mobile before. No monochrome, no fake DoF, just simple pure wide angle shots.
#4 Square camera app
LG G6 must be called the Instagram mobile. It is the best choice for anyone who loves to live on Instagram. The creative square cam app, lets you click pictures in Instagram 1:1 ratio, mix and shoot collage pictures on a grid for 1:1 aspect ratio, click creative multi-exposure shots and much more. This app is a mode in the camera app, and its shortcut is also available on the home screen.
#5 Fingerprint Scanner button
LG loves to play with the location of buttons. They changed the volume rocker position in some models to the rear. But now with the G6, they have moved the power button to the back along with the fingerprint scanner. The button can also be configured to do a few things. It is a matter of getting used to, but once you are used to it, you would find that it is very convenient.
#6 Content lock based on fingerprint lock
The fingerprint can be used to lock certain images or videos. These secure content can only be viewed in the gallery, with the right fingerprint validated.
#7 Knock gestures
The knuckle knock gesture is interesting on the LG G6. You can use it to turn on the screen or turn it off the mobile display.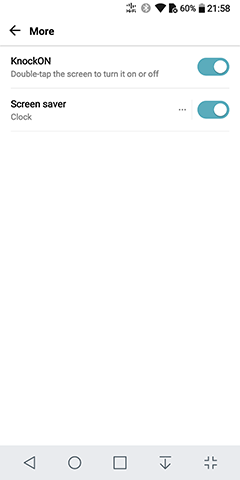 #8 App Trash
If you uninstall an App and later decide to get it again, you would have to install it from play store again. But with App trash on the LG G6, if you uninstall an App, the app and its data go to the trash folder and stay there for 24 hours. In this window period, if you decide to bring it back, you can do so.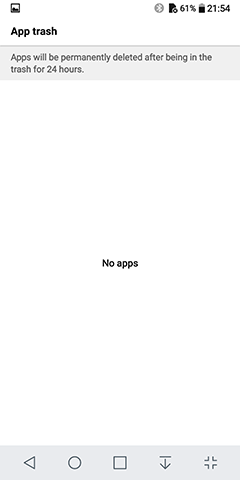 #9 HiFi QUAD DAC and HD Mic
There are few mobiles out there that give importance to the audio quality. LG G6 is one rare truly flagship device that gives utmost importance to the audio experience. The HiFi QUAD Digital to analog converter chip is out-of-the-world magical for the audio experience. I tested with Samsung earphones, Apple ear pods, and Xiaomi headphones and in all three headsets, the musical experience was at its best. The mic can also record some rich voice with some level of noise reduction. I used the LG G6 as an external mic for a couple of my videos.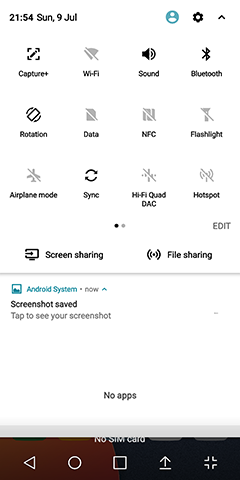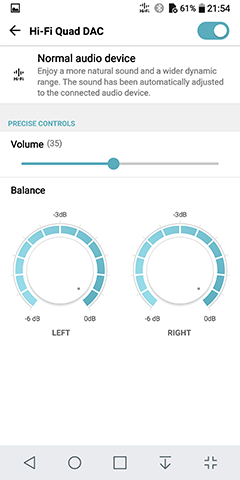 #10 Weather Animation of Lock screen
The lock-screen weather animation is a nifty addition. On the lock screen, you would see the weather details along with some animation. Of course, this consumes extra battery and I have turned it off.
#11 Customize home touch button on screen
The navigation keys or the home touch keys can be customized.  Their orientation can be changed and also you can have 2 more buttons like the SIM swap, quick apps or notification shade button.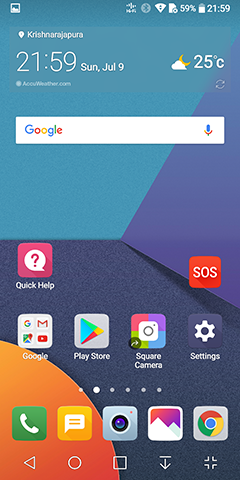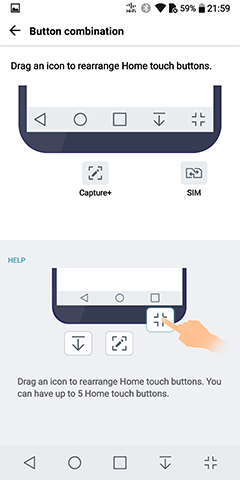 #12 Color inversion
Color inversion is an Accessibility related feature. It will be useful for people with certain kind of color blindness. Having color inversion right on the notification menu speaks how committed LG G6 are towards Accessibility.
#13 Eye comfort mode
The harsh white or blue light from the display can be strenuous on eyes. So LG has added Eye comfort mode, like many other mobiles out there. But they have also given the ability to control the strength of this mode in the display settings.
#14 Always on Display
I have always loved the Always on Display. Nokia and Samsung were among the first ones to have Always on Display. The AoD mode on the LG G6 is very useful and highly functional.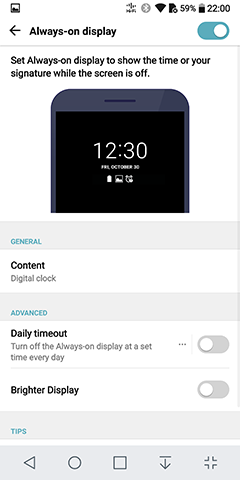 #15 SOS Mode
With just 3 presses on the fingerprint sensor button, you can send a distress call alert to your loved ones. This is a feature that the Indian government has mandated on mobiles, but not many follow that mandate. With SOS mode out of the box, LG G6 is a safety device in hand, as well.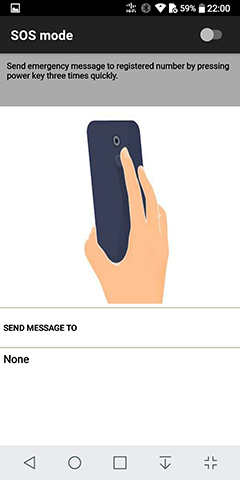 #16 Smart Doctor App
The Smart Doctor App on the LG G6 is an out of the box solution, that scan your mobile for anomalies in the hardware. It scans the memory, storage, battery, and sensors and warns you of any trouble. I have never seen any other mobile with such an app, our of the box.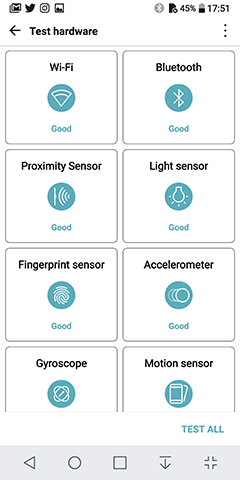 #17 LG Heath App
Health and fitness is one important part of our wellness. The LG Health app can keep track of your movements and help you keep fit. It can track your distance on a regular basis and also track specific activities like jogging, hiking, etc…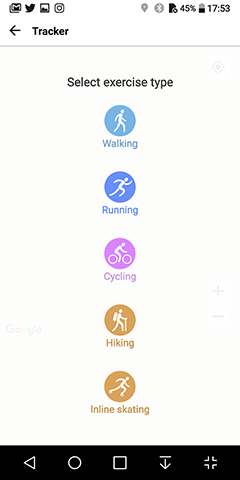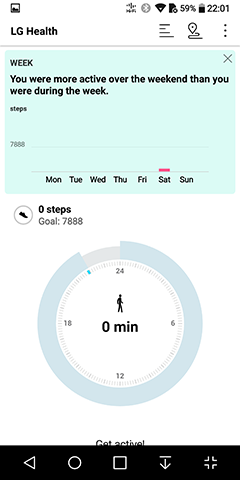 #18 Pinning apps to Screen
With Android becoming an efficient multi-tasker, it is also becoming more resource intensive operating system. Android users tend to clear the history of open apps from the multitasking window. But if you want to keep certain apps, which you frequently use in the memory, then you can use the Pin app feature.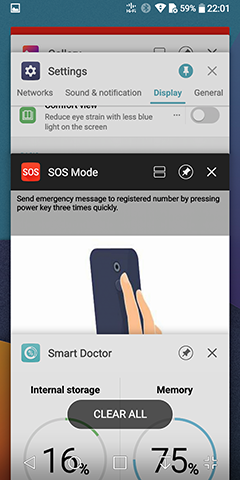 #19 Split Screen view
Split screen is a native Android Nougat app feature. But with the 18:9 aspect ratio, using split screen apps on the LG G6 is very pleasant and sensible.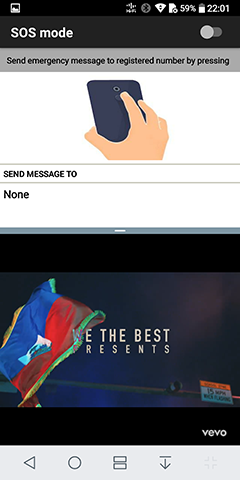 #20 Smart Settings
With automated profiles, your LG G6 can be made to switch on or off, certain function based on location or based on the devices it is attached to. You make it go on silent mode, whenever you are near the office. You can make the music app open when the earphones are plugged on. You can make it open a fitness app when a Bluetooth device is paired… and so on…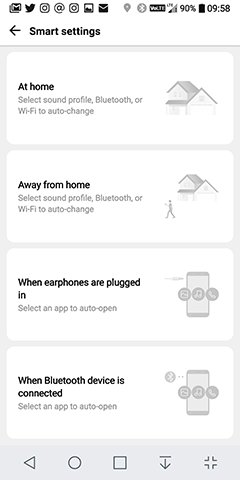 I find the LG G6 to be a true flagship device. It is not here to win the spec war, but it is a practically sensible device to help you stay smart and top of your lifestyle. Some of the features pointed out here may be available in another mobile, but I found the implementation and execution on the LG G6 to be perfect.
Link to buy – Amazon | Flipkart